Games Played Today:
0
Total Games Played:
205868
Total Games:
28
Total Videos:
9
Total Comments:
55
Members:
8162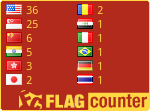 Name:
The Chipettes - Jigsaw Puzzle
Description:
The Chipettes - Jigsaw Puzzle. Put yourself to the test with one of our 20 Piece Jigsaw Puzzles Arcade Game.
Instuctions:
Use your mouse to connect the pieces together.
Keywords:
The Chipettes
The Chipmunks
Jigsaw
Puzzle
Games
Views:
10125
TheChipmunksArcade.com
is not endorsed, sponsored by or affiliated with Alvin and The Chipmunks™ or any merchant.
All Graphics, Games, and Other Multimedia are Copyrighted to their Respective Owners and Authors.